About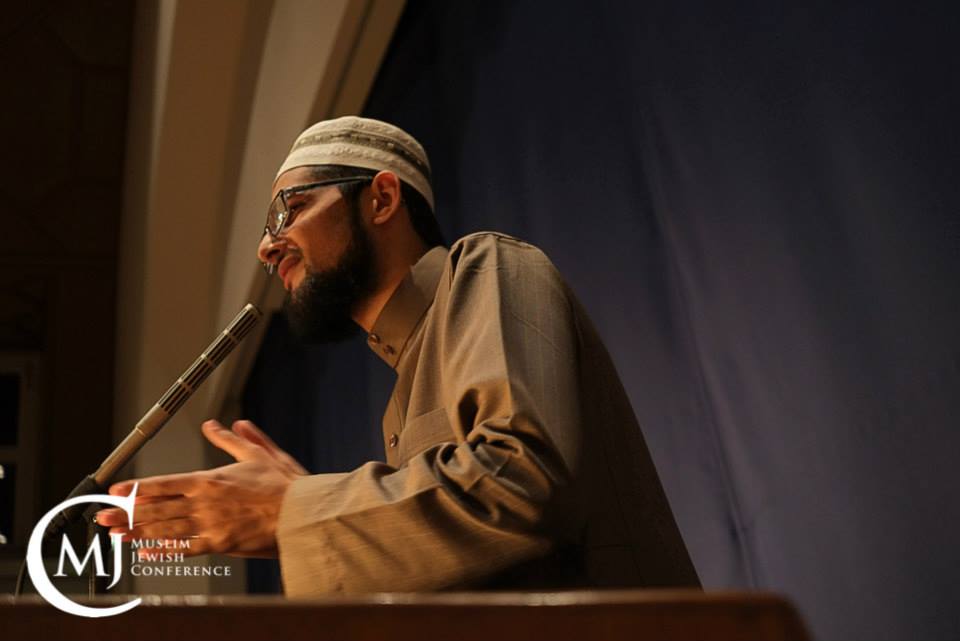 Shaykh Ibrahim Hussain was born in Blackburn, UK, and began learning the traditional islamic sciences at the age of 10 under his father, Shaykh Imtiaz Hussain Chishti at The Holy and Noble Koran Society. He memorized the Holy Qur'an at the age of 15 with Shaykh Yaqub Shikora, whilst completing his GCSE'S at Pleckgate High School, then completed a BTEC Diploma In ICT. He also studied English Language & Literature at Preston College and completed his A-Levels.
At Jamiatul Ilm wal Huda, a Muslim Seminary in Blackburn, UK, he graduated with a masters level degree in Arabic studies and theology, also known as "Dars e Nizami." (Islamic Scholarly Training).
He studied under some of the leading Indian, Islamic Scholars of Europe such as, Mufti Abdus Samad, Mufti Inyatullah, Mufti Ikramul Haq and many others. He obtained many licenses, "ijazat", to teach the various islamic sciences during his studies at Jamiatul Ilm wal Huda. He studied the science of Tajweed with Shaykh Zubair Fallahi and was granted permission to give ijaza, and also studied the seven dialects of Quranic recitation. He has also studied, benefitted and obtained ijazat from leading Scholars of the Arab World, such as Shaykh Abdullah al-Talidi (RA), Shaykh al-Baqqali (RA), Shaykh Abdurrahman al-Kittani of Morocco and others during a special visit with a group of scholars from the USA and South Africa in 2012.
He served as an Imam & Religious Director in the UK & The Greater Toronto area since 2011 at various Islamic organizations. Shaykh Ibrahim frequently lectures at Canadian Universities, Islamic Centres & Institutions. He actively organizes and takes part in Interfaith conferences and dialogue globally.
Shaykh Ibrahim resides in Toronto with his family and serves as the Chief Executive of The Holy and Noble Koran Society, an educational charity established since 1992 in the UK and founded by his Father. He is the current Imam at Rahmat Masjid in Mississauga, Ontario.
He is the founder of Sulha Solutions and Quran Club Toronto in Canada, and has completed conflict resolution and peace studies at The University of Waterloo and is also a graduate of The Said Business School at The University of Oxford. In addition to serving as an Imam and Islamic Lecturer in Canada, He mediates and arbitrates for the Muslim Community across Canada and also advises organisations and entrepreneurs on leadership development.
He is extremely passionate about promoting Muslim Unity, Interfaith Harmony and Islah, "Self and Professional Development", through organizing courses, camps and workshops, where students of all ages, faiths and backgrounds can learn and improve their conduct by applying the advices and teachings of The Holy Quran.
Shaykh Ibrahim enjoys playing soccer, cricket, tennis, squash and snooker. He loves swimming, reading and traveling, mentoring and motivating young leaders and learning from his teachers and elders. Some Late Scholars who inspired him throughout his life were Hazrat Mawlana Ismail Manubari & Qari Ismail Samni. Allah Almighty shower His Mercy upon them.
His spiritual guide since birth has been his father, Shaykh Imtiaz Hussain Chishti, who instilled in him a deep connection with The Holy Quran and The Ahlulbayt and a vision to spread love and peace to all!
For bookings contact me here